---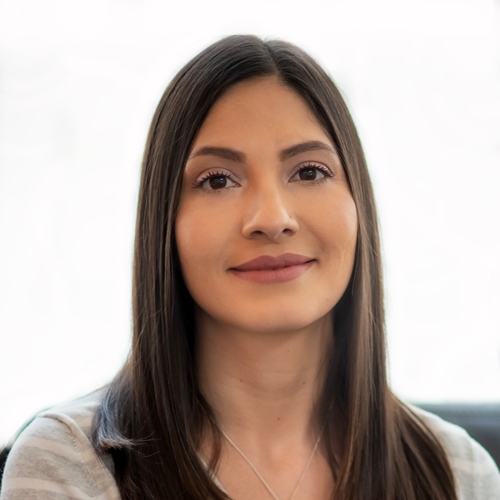 PhD student
UC Davis Genome Center - Metabolomics
GBSF Building Room 1313
451 East Health Science Drive

Davis

CA

95616

This email address is being protected from spambots. You need JavaScript enabled to view it.
Interests:
Method development for metabolite identification
Chromatographic separations
Food compounds
Education:
2009-20011 Master in Organic Chemistry, Universidad de Santiago de Compostela, Spain.
2000-2005 B.Sc. in Chemistry, Universidad Nacional de Costa Rica, Costa Rica.
Publications:
Carvajal-Miranda, Y., Pérez-Salazar, R., and Varela, J. A. Synthesis of Dihydroindolo [2,3-c] carbazole as Potential Telomerase Inhibitor. J. Heterocyclic Chem. (2016) 53(3): 762–766.
Araya, Mauricio; Carvajal, Yendry; Alvarez, Victor; Orozco, Rafael; Rodriguez, Gerardo. Polyphenol characterization of three varieties of Blackberry fruits (Rubus adenotrichos) cultivated in Costa Rica. Journal of Berry Research (2017) 7(2): 97-107.
Jonathan Parra, Priscilla Hernández, Fernando Ocampo-Maroto, Víctor Álvarez-Valverde, Yendry Carvajal-Miranda, Gerardo Rodríguez-Rodríguez, Cristina Herrera. Phytochemical characterization and antioxidant profile of Sechium edule (Jacq) Swartz (Cucurbitaceae) varieties grown in Costa Rica. Journal of Pharmacy & Pharmacognosy Research (2018) 6(6): 448-457.
Luis Diego Mesén-Mora, Yendry Carvajal-Miranda, Víctor Álvarez-Valverde, Gerardo Rodríguez-Rodríguez. Bioprospecting study, antibiotic and antioxidant activity of the santol's fruit (Sandoricum koetjape). Uniciencia (2019) 33(1): 75-82.
Randall Syedd-León, Rafael Orozco, Víctor Álvarez, Yendry Carvajal, and Gerardo Rodríguez. Chemical and Antioxidant Charaterization of Native Corn Germplasm from Two Regions of Costa Rica: A Conservation Approach. International Journal of Food Science, (2020), Article ID 2439541, https://doi.org/10.1155/2020/2439541
Pequeño A., Miranda Y., Rodríguez G., Valverde V., Álvarez L., Da Silva T., y Da Silva V. Effect of physalins on the modulation of NF-kB and its possible implications for glucose homeostasis. International Journal of Herbal Medicine (2017) 5(6): 30-33.
Henry Borbón, Adriana Córdoba-Chaves, Sandra Valdés, Javier Alvarado-Mesén, Gerardo Rodríguez and Yendry Carvajal. Antibacterial activities of sea anemone Aiptasia pallida from Costa Rica. European Journal of Scientific Research (2017) 147(2): 170-176.
Andréia Pequeno, Yendry Miranda, Gerardo Rodríguez, Víctor Valverde, Luis Álvarez, Tania Da Silva and Valdemiro Da Silva Junior. The genus Whiteringia: A review of its traditional uses, phytochemistry and pharmacology. International Journal of Herbal Medicine (2017) 5(2): 11-15.
Eric Cubero-Román, Yendry Carvajal-Miranda, Gerardo Rodríguez, Victor Álvarez-Valverde, Pablo Jiménez-Bonilla. Antioxidant and antimicrobial activity of two Costa Rican cultivars of ber (Ziziphus mauritiana): an underexploited crop in the American tropic. Food Science & Nutrition (Accepted Feb 2023, ID: FSN3-2022-10-1503.R1)